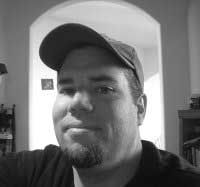 Will Terry Illustrator
Learn from an online art instructor
Will Terry was born with a pencil in one hand and a paintbrush in the other. While he was never the best artist in his classes he never lost the desire to improve his artistic abilities. This work ethic helped him overcome his "provisional status" in his college BFA program and later go on to teach Illustration, at BYU and UVU.
His work has appeared in national advertisements for Sprint, Pizza Hut, M&M Mars, Fed Ex, Master Card and Citibank as well as publications of Time, Money, Wall Street Journal, Mac World, Arizona Highways, Seventeen and Better Homes and Gardens.
His artwork has been accepted into The Society of Illustrators, and the CTA chose one of his picture books for the "Read Across America" campaign two years in a row.
Will's life's goal was to become a children's book illustrator, and to date, he has illustrated over 25 children's books with great publishers like Scholastic, Random House, Leap Frog, Houghton Mifflin, Dial, Albert Whitman, and Simon Schuster.
He currently lives in Utah with his wife Laurel and their three boys enjoying camping, hiking, and snowboarding.