Making Art for eBooks & Story Apps
This video was developed for the person who's serious about creating art for eBooks and story apps. In this video Will Terry explains how to use photoshop to prepare traditional art and digital art to make animations. You'll learn how to use layers to make animations, make animated GIFs and various ways to bring your characters alive. Having a good game plan is essential in starting an eBook/story app project and this video will help you begin that process. Artist Will Terry began his career painting in acrylics. Over a period of 20 years his painting technique evolved into a "dry brushing" technique which he has used to create thousands of paintings for advertising clients like Pepsi, MasterCard, Pizza Hut, and FedEx as well as children's books for Random House, Simon Schuster, Albert Whitman, Dial, and Scholastic. Run time approx 3hrs 47min. Ages 15 and up.


Course Sections and Times:


1. Building tools, tablets, & readers (40:44)
2. Layouts, vignettes, & full bleeds (21:20)
3. Traditional art, cutting assets, & animation layers ( 35:33)
4. Cleaning up, painting digitally, & asset library ( 27:14)
5. Titles, text, icons, & organization (36:01)
6. Making animated GIFs (28:05)
7. Staging, animation, & sound 38:08 (38:08)


Will Terry
Children's book Illustrator
University Teacher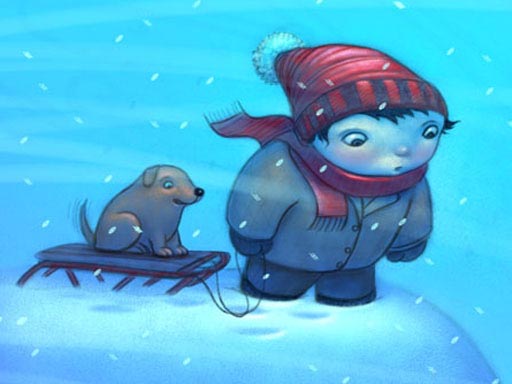 How to purchase the course:
You can pay using PayPal or with a credit card. After you purchase the course, you will be emailed instructions on how to create your account and view your course.