Beginning Photoshop for Digital Painting
This video was developed for the beginner who has never used Photoshop. Using version CS5 you will be taught many tools and techniques that you will need to learn to take it to the next step and start using photoshop to create your illustrations. This video will not guide you through a painting but will show you how to start working with the settings, adjustments, workstation, and tools of Photoshop -and settings for using a Wacom tablet. Artist Will Terry began his career painting in acrylics. Over a period of 20 years his painting technique evolved into a "dry brushing" technique which he has used to create thousands of paintings for advertising clients like Pepsi, MasterCard, Pizza Hut, and FedEx as well as children's books for Random House, Simon Schuster, Albert Whitman, Dial, and Scholastic. Run time approx 2hrs 45min. Ages 15 and up.


Course Sections and Times:


| | |
| --- | --- |
| 1. Introduction, workspace, pallets (16:08) | 2. Opening docs, hand tool, rotation, zoom, & undo (27:30) |
| 3. Mode, transform, & toolbar part 1 (29:31) | 4. Toolbar 2, text, selecting, masking, color (31:00) |
| 5. Image size & layers (33:01) | 6. Tablet settings, buying a tablet, value, color adjust, files (28:02) |


Will Terry
Children's book Illustrator
University Teacher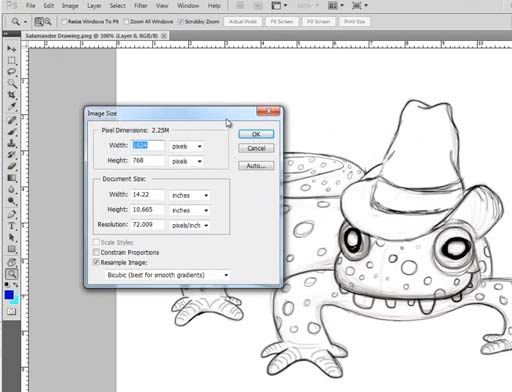 How to purchase the course:
You can pay using PayPal or with a credit card. After you purchase the course, you will be emailed instructions on how to create your account and view your course.