Ceramics: Handbuilding 101
Have you ever wanted to get your hands dirty and have fun with clay? Learn the basics of ceramic handbuilding with Sarah Pearce. She will take you through the essentials of ceramics with the different handbuilding techniques like slabs, coils, and pinching methods. The final lesson will bring all of those techniques together to make one unique piece of pottery. Start working with clay today! Ages 8 and up. Run Time: 74 minutes.


Course Sections and Times:


1. Ceramics: Handbuilding 101 (74:36)


Sarah Pearce
Ceramics Specialist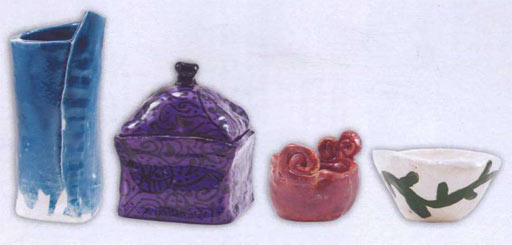 How to purchase the course:
You can pay using PayPal or with a credit card. After you purchase the course, you will be emailed instructions on how to create your account and view your course.