Five Quick Photoshop Tips for Illustrators
Illustrator Dani Jones outlines five tricks she uses in Photoshop while creating her illustration work. There are many Photoshop lessons and tutorials available in books and around the web, but these are meant to be especially useful for working illustrators and digital painters. These five videos outline the tricks I use on an almost daily basis while creating illustration work for clients. Tips in the videos include: several ways to prepare a scanned sketch, how to use layer masks to make spot illustrations, how to use smart objects to compose art and layouts, and some quick ways to experiment with color and texture. Ages 16 up. Approx run time 78 min.


Course Sections and Times:


1. Preparing Sketches (22:36)
2. Spots and Masks (21:43)
3. Smart Objects (12:32)
4. Adjusting Color (10:31)
5. Texture (12:51)


Dani Jones
Artist
Illustrator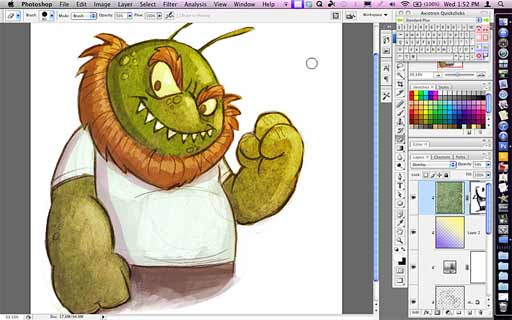 How to purchase the course:
You can pay using PayPal or with a credit card. After you purchase the course, you will be emailed instructions on how to create your account and view your course.