Conquer Your Acrylic Demons
Painting in acrylic can be an intimidating prospect for those unfamiliar with the medium's unique properties. Greg Newbold shows you each step in the process of creating one of his "fish" paintings. Along the way Greg discusses important concepts regarding materials, composition, value patterns color, paint application and using different mediums to create texture and effects. This video will remove some of the mystery associated with acrylics and help you conquer your inner acrylic demons. Ages 15 up. Approx run time: 2hrs 45 min.


Course Sections and Times:


| | |
| --- | --- |
| 1. Materials (25:51) | 2. Color & Brushes (7:39) |
| 3. Under Painting (18:53) | 4. Gold Leafing (10:38) |
| 5. Painting the larger shapes (40:51) | 6. Finishing & details (42:06) |


Greg Newbold
Artist
Painter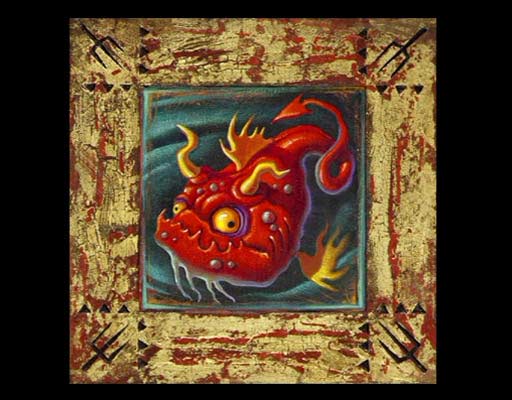 How to purchase the course:
You can pay using PayPal or with a credit card. After you purchase the course, you will be emailed instructions on how to create your account and view your course.