Zentangle 1: Introduction to Zentangle
No Art Experience Necessary

"Discover your inner creativity!" This is the perfect introduction to Zentangle. You will learn an assortment of great tangles and be ready to create your own ZIA (Zentangle Inspired Art) by the time you have finished the class.

Zentangle is an easy to learn art form that teaches you to create beautiful designs through the use of repetitive patterns. Zentangles can be used in endless ways—from greeting cards, creative journals, and ceramic tiles, to business logos, therapeutic self-expression, and corporate team building. No matter how you choose to express yourself, Zentangling is a fun, soothing, invigorating, affordable, portable, and personal way to be creative. No background in art is required!
Run Time: 86 min. For all ages.


Course Sections and Times:


| | |
| --- | --- |
| 1. About Zentangle (12:26) | 2. Getting Started (26:42) |
| 3. More Tangles (26:11) | 4. 4. Monotile (20:27) |


Ellen Darby
Photographer
Zentanglist

Sample image from the course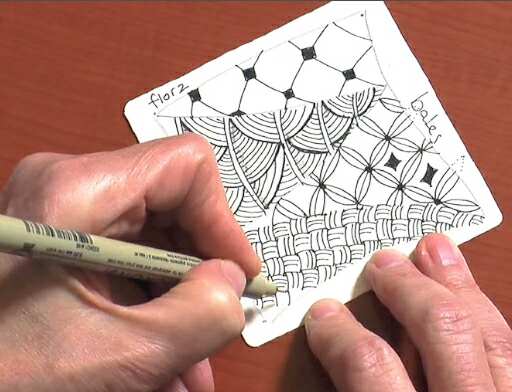 How to purchase the course:
You can pay using PayPal or with a credit card. After you purchase the course, you will be emailed instructions on how to create your account and view your course.