This is a great video series if you've never painted before. Emily is a very accomplished portrait painter but in this series she goes back to the basics to give you the first steps in developing your own foundation. When you learn to master painting simple geometric shapes you can apply that knowledge to more complex objects and subject matter. In this series you will learn to paint simple spheres and cubes but more importantly you'll learn how to create volume representing highlight, halftone, core shadow, reflected light, and cast shadows. Take a step back and allow Emily to guide you through your first paintings. Approx run time: 70 min Ages 12 up.


Course Sections and Times:


1. Materials for beginners, how to paint a sphere (12:45)
2. Painting a sphere using the rub out technique (8:35)
3. Painting a cube using a value scale (14:45)
4. Painting three spheres of different values (20:08)
5. Painting a gourd to look 3 dimensional (14:46)


Emily Gordon
Artist
Painter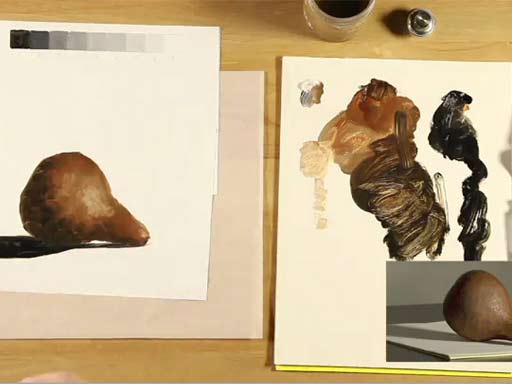 How to purchase the course:
You can pay using PayPal or with a credit card. After you purchase the course, you will be emailed instructions on how to create your account and view your course.