Laying Groundwork For Great Landscapes
Using water soluble oil paints Simon demonstrates the mechanics of keeping his drawing while laying in values and rich colors. This is a great video series for anyone learning to paint landscapes who want to have good composition and design in their work using basic fundamentals. Whether you're a beginner or more advanced in your painting skills you'll see the steps that take you from beginning to the end of a beautiful painting. Ages 16 up. Approx run time: 90 min.


Course Sections and Times:


1. Intro (4:16)
2. Getting the right perspective (10:53)
3. Beginning painting steps (30:31)
4. Color & light in the painting (24:47)
5. Finishing the painting (24:46)


Simon Winegar
Artist
Painter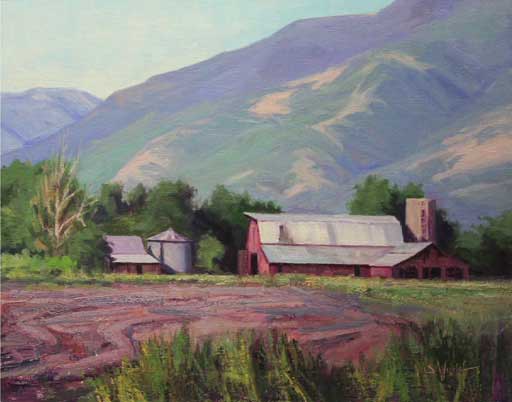 How to purchase the course:
You can pay using PayPal or with a credit card. After you purchase the course, you will be emailed instructions on how to create your account and view your course.