Digital Painting in Photoshop
Children's book illustrator Will Terry demonstrates his digital painting style using photoshop CS5. Whether you currently work in paint, chalk pastel, colored pencil, or something else Will will help you make your own texture to use in Photoshop. In this tutorial you will be shown all of the settings, controls, and the relatively few tools will uses to create digital textual colorful "paintings". You will need a wacom tablet or Cintiq monitor to follow along and take advantage of the painting lessons. This is NOT a general "how to" in Photoshop but the actual way Will Terry uses the program to create full color illustrations. Run time approx. 4hr 10min Ages 15 and up.


Course Sections and Times:


1. Introduction, advice (10:50)
2. Making textures - using textures (25:49)
3. Adding value with airbrush (29:10)
4. Color exploration (18:15)
5. Opaque painting begins (34:21)
6. Painting continued (24:39)
7. Head painting (30:16)
8. Painting leaves, tree, skin, hair (35:15)
9. Final touches, color adjusting (42:13)


Will Terry
Artist
Illustrator
University teacher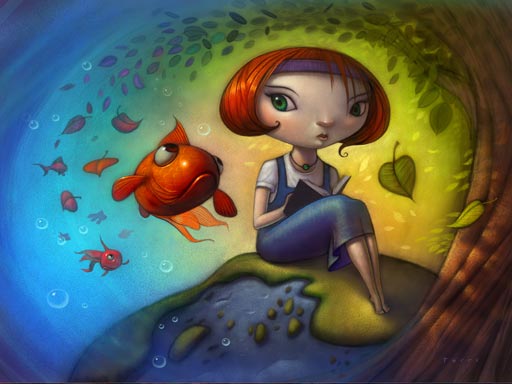 How to purchase the course:
You can pay using PayPal or with a credit card. After you purchase the course, you will be emailed instructions on how to create your account and view your course.